Digital Literacy Resources
The following resources are recommended for library customers but they proved to be valuable for front-line staff. Considering the overwhelming number of computer and web applications available, staff need the ability to review tutorials so they can develop the tools. A short introduction to a technology topic is useful when new services are introduced or when customers ask questions that require staff to have a basic knowledge of the application.
The Public Library Association's site, DigitalLearn.org, is an Institute of Museum and Library Services grant-funded project to create an online hub for digital literacy support and training. Included in DigitalLearn.org is a collection of self-directed tutorials for end-users to increase their digital literacy. Modules are video-based with narration, 6 to 22 minutes long, written in plain language (communication learners can understand the first time they hear or read it), and often at an elementary to middle school reading level.
The Tools and Resources for Trainers section includes supporting documents, which generally include a Design Document (Instructor's Guide), Activity Sheet, and a Handout. PowerPoint presentations, practice files, and additional documents may also accompany classes when applicable.
This section of the site includes resources for digital and technology learning.
Public libraries can leverage PLA's digital literacy training site to empower the digital skills trainers in your library and the learners in your community.
If you are new to computers, haven't used them for a while, are a little unsure and uncomfortable, or just need a bit of a refresher, we have the tools to help you tackle technology at your own pace and gain the confidence you need to succeed.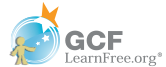 These courses are for anyone who has an interest in learning more about technology.
From Microsoft Office and email, to reading, math, and more—GCFLearnFree.org offers more than 200 topics, including more than 7,000 lessons, more than 1,000 videos, and more than 50 interactives and games, completely free.
The courses are suitable for both library staff and customers. Each technology tutorial has a video and on-screen instructions so you can always go back and review the content. The sample of the topics covered include Microsoft Office, smartphones and tablets, applying for a job, social media, resume writing, 3D printing, math, grammar, email and many more subjects.
GCFLearnFree.org YouTube channel has over 1,000 videos and curated playlists with over 190 topics.

This site provides access to 100+ free courses with thousands of step-by-step tutorials that will help you to learn anything about the Internet's most popular websites and apps. The variety of tutorials includes online shopping, social websites and apps, useful websites and apps, and technology basics.
Your library must have a subscription for you to register for a course.
Gale Courses
 supports libraries as educational institutions and gives community members easy access to lifelong learning opportunities including professional development, technology, and personal enrichment courses. Available 24/7,
 Gale Courses
 provides more than 360 six-week-long, online programs taught by college instructors. The computer and technology courses are intended for skill levels from beginner to advanced in software, computer applications, web design, and programming
.
Your library may subscribe to this product. The video courses offer instruction on popular software and computer basics. This resource focuses primarily on Microsoft Office tools but there is also coverage of other areas including social media, Internet safety, graphics software programs (e.g. Photoshop), and Windows 10.
---
Resources
The documentation and videos available via these websites are good starting points on the noted topic. If you would like to add your library's resources, send a comment.
London Public Library OverDrive Help – Tech help on questions related to devices and the use of OverDrive eBooks and audiobooks.
Toronto Public Library – OverDrive Device Assistance – Getting started with OverDrive. View the printable handouts to get started downloading eBooks and Audiobooks. Includes getting started guides.
Vancouver Public Library – Computer Survival Guide – A guide with online resources to help you practice your skills with keyboarding, mousing, searching & more!
Vancouver Public Library – Digital Essentials – VPL's Digital Essentials classes and workshops help you develop skills for the digital world. Learn the essentials about computers, the Internet, mobile devices, social media, web design, and open data at the library. Complete any full series and you will receive a completion certificate. Each Digital Essentials series contains a set of classes that focus on a different area of technology. The mobile device essentials guide provides information on mobile devices and their operating systems.
Handout
Free Online Digital Resources – Resources include adult learning resources, digital literacy sites, advanced technology topics, college tyope courses, language learning, and advanced technology topics (e.g. coding).